The Kaltenborn-Evjenth Journey
The OMT Kaltenbom-Evjenth system is the result of many years of collaboration between physical therapists and physicians, first in the Nordic countries from 1954 to 1970, and then worldwide.
The system began in 1954 with joint testing and treatment only and was known as "Manual Therapy ad modum Kaltenbom." It later became known as the Norwegian System or the Nordic System. In 1973, Freddy and Olaf began their decades long collaboration to develop the system as we know it today, the OMT Kaltenborn Evjenth System.
Read more: The History of KEOMT on Freddy's blog
Professor Freddy Kaltenborn
1923-2019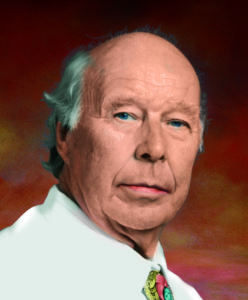 Kaltenborn practiced orthopedic medicine and manipulative therapy in his native Norway for thirty-two years, from 1950 to 1982. He was the first to integrate the theory and practice of orthopedic medicine with the practice of osteopathy and chiropractic. Over many years, he instructed countless physical therapists, medical doctors, and many osteopaths and chiropractors in manipulative treatment methods.  For over 40 years, Kaltenborn's classic handbooks on Manual Mobilization of the Joints introduced thousands of clinicians worldwide to the practical foundations of joint mobilization. 
Throughout his professional career,  Kaltenborn campaigned tirelessly for the creation of international educational standards and certification in manipulative therapy. He was a founding member of the International Federation of Orthopaedic Manipulative Therapists (IFOMT), now a subgroup of the World Confederation of Physical Therapists (WCPT). Kaltenborn directed the development of IFOMT's manipulative therapy education and certification standards as the first chairperson of IFOMT's Standards Committee and continued as a consultant to the organization for the next 16 years. 
Read more:
Professor Olaf Evjenth
1926-2020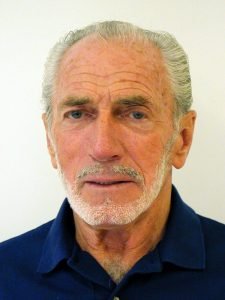 Evjenth completed his professional education at the Norwegian National Gymnastics School in 1952 and the Oslo Orthopedic Institute in 1958. In 1967 he partnered with physiotherapist Hans Gunnari and founded the Hans & Olaf AS at Bislett Bad Institute in Oslo, Norway. At the same time, he pursued studies in manual therapy with Prof. Freddy Kaltenborn.
In the early 1970s, Evjenth joined Kaltenborn in teaching manual therapy. It is no exaggeration to say that all further education in manual therapy worldwide benefited from his contributions. His textbooks have for decades been used as a basis within muscle stretching by therapists and athletic trainers. Evjenth introduced and systematized techniques for symptom localization of musculoskeletal disorders more than 20 years ago. The latest textbook for which he was the principal author, introduced new techniques in mobilization and manipulation.
Evjenth made notable contributions to the Kaltenborn-Evjenth Concept and was much sought after by Olympic-level athletes for treatment and training. In 2010, Evjenth he was awarded the Norwegian King's Gold Medal of Merit for his contributions to manual therapy and athletics. 
Read more: